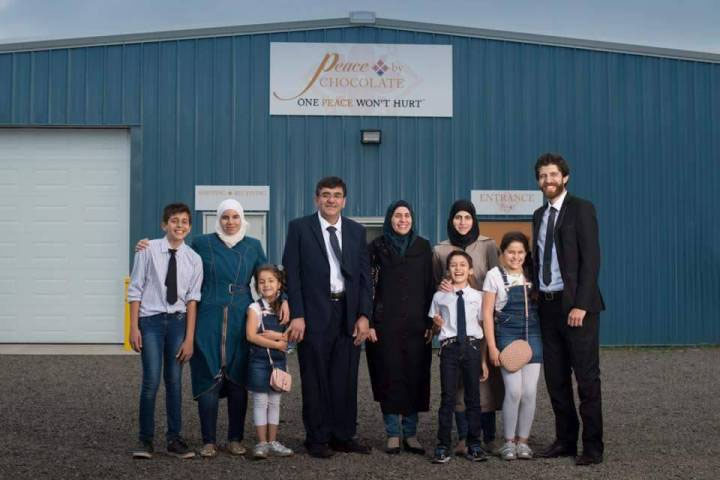 The Hadhad Family
For nearly 30 years we created and shipped our specialty treats all over the Middle East and Europe.
Like much of our homeland, in late 2012 the original Hadhad family chocolate factory in Damascus, Syria was destroyed in a bombing that forced our family to leave everything behind and flee to Lebanon.
For three years we found ourselves as refugees with little opportunity or hope. Our lives had been forever altered and we dreamed of being able to once again live lives we could love. When our family was invited to Canada, our dreams came true. With the support of our new community of Antigonish and the people of Nova Scotia, we have rebuilt our chocolate company and are once again doing the work we love.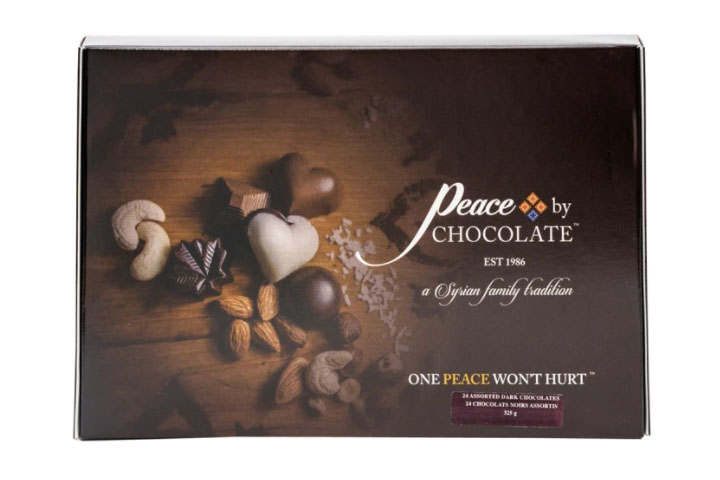 A Syrian Family Tradition
"In Syria, it was my father's passion to make chocolates. He was an excellent chocolatier, and he established a factory in Damascus for 30 years. Now, we are continuing the family tradition here in Canada"
- Tareq Hadhad, Founder & CEO
Since Peace By Chocolate was founded at the beginning of 2016, we have been fortunate to share our passion for chocolate with new friends in our community of Antigonish, with people all across the province of Nova Scotia, and now around the world.
Our desire for excellence is apparent in every piece of chocolate we produce. We passionately combine a blend of Syrian fillings and ingredients, including nuts, fruit, and spices, creating a little taste of heaven in every sweet.
Inside each Peace By Chocolate product is uncompromising quality, with each chocolate a little work of art in and of itself, exuding sophistication, style and excellence. We encourage you to try our chocolate soon because, after all, One Peace Won't Hurt™.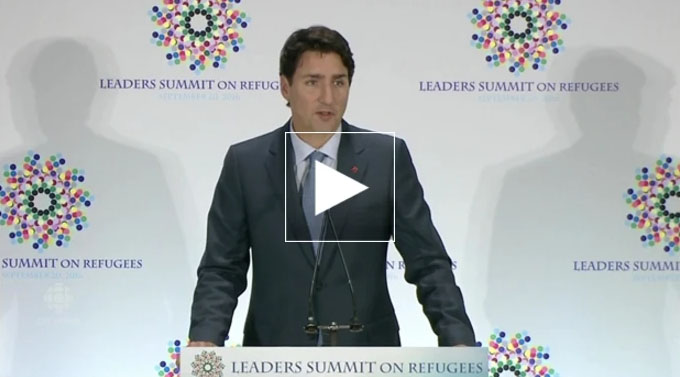 Peace By Chocolate At The United Nations
Watch Prime Minister Justin Trudeau tell our Peace By Chocolate story at the United Nations. (Special thanks to CBC Nova Scotia)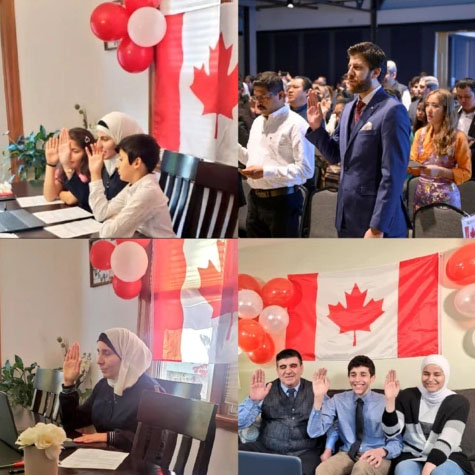 Our Story Begins as Canadians
n October 2021 the final memeber of our family received their Canadian Citizenship. This marks a momentous moment for our family as we can now all say we are OFFICIALLY Proudly Canadian!
Our family has worked every day to build our dream of spreading peace through our chocolate and we are honoured to be part of this wonderful country, members of a supportive community, and now, fellow Canadians!
We are so grateful to be part of this amazing nation of freedom, compassion, and human rights and we are so proud to be Canadians by choice.