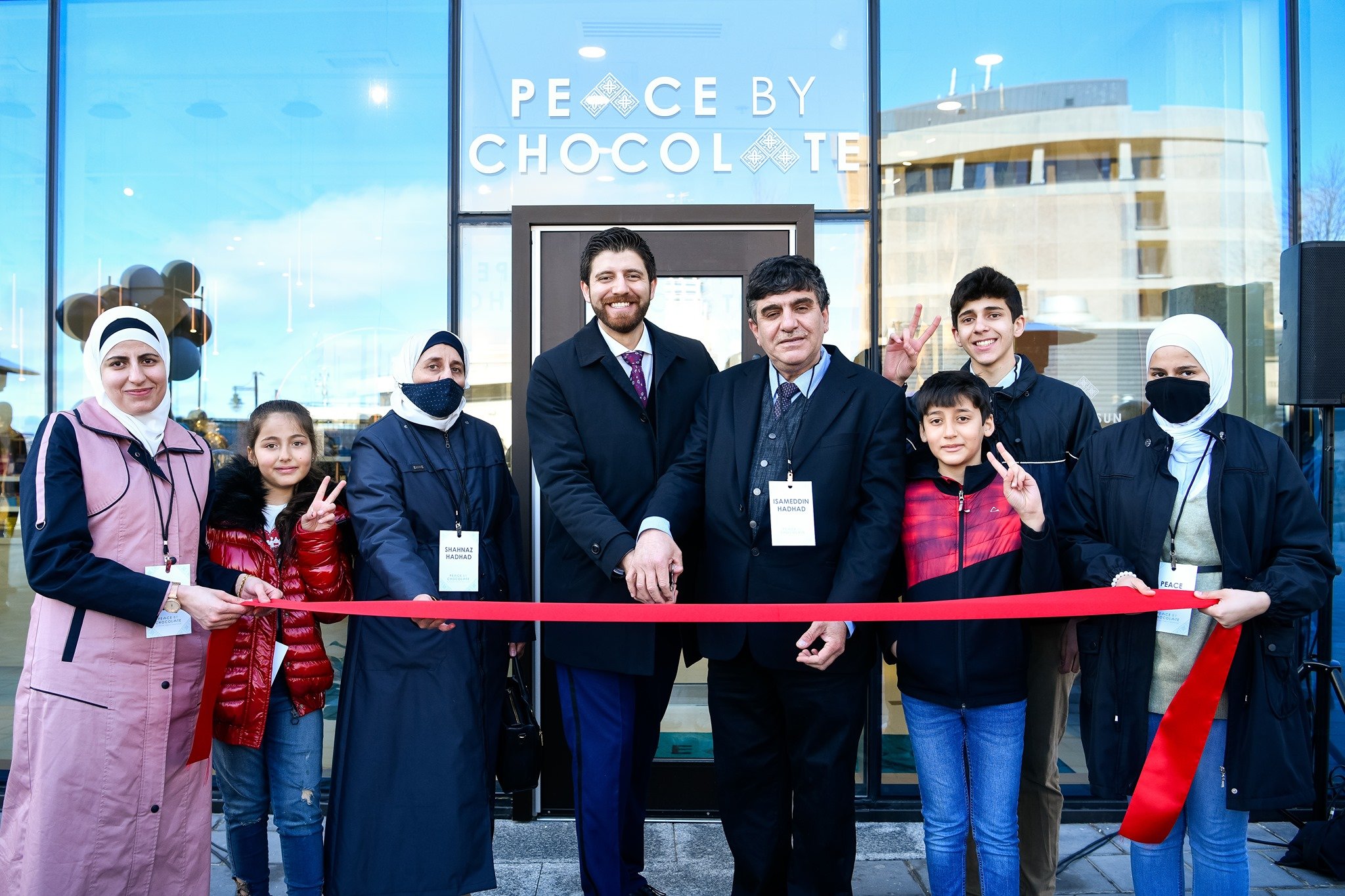 Our Waterfront Location
Peace By Chocolate is thrilled to be a part of thriving downtown Halifax and surrounded by other talented local artisans and foodies. Luxuriously designed in partnership with Breakhouse Inc., our storefront and chocolate studio is the perfect place to satisfy your sweet tooth.
Directions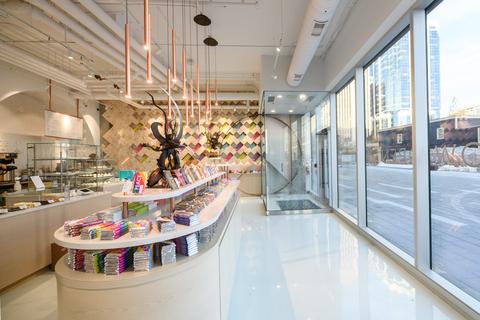 What's In Store
Come explore our exquisite new artisan chocolate line, with mouth watering flavours like white chocolate Nova Scotia blueberry and dark chocolate chai. We have a wide selection of handmade local chocolate bars, and the perfect Nova Scotia gifts for the chocolate fan in your life - like t-shirts, chocolate-scented candles, and dips and spreads!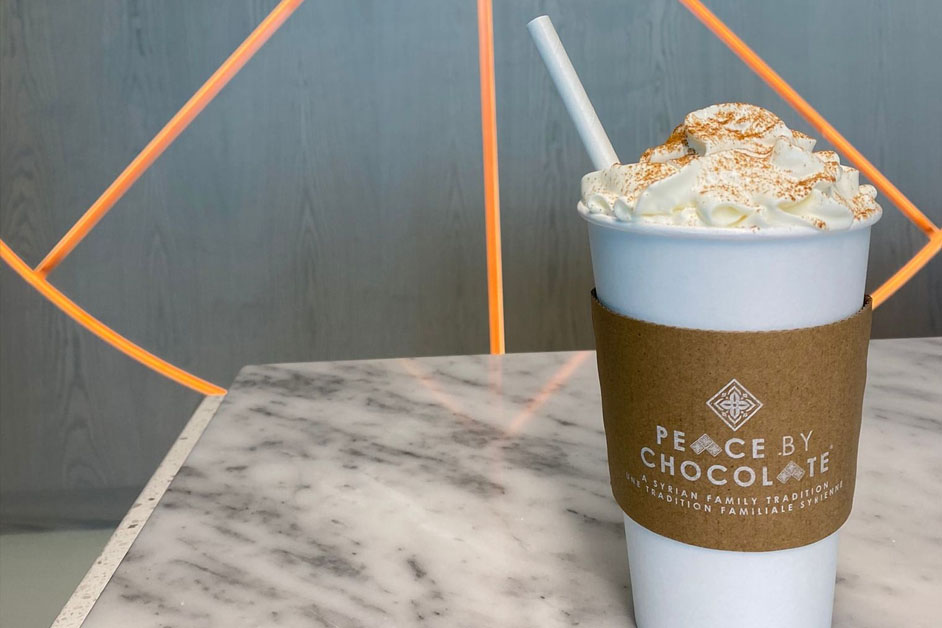 Hot Drink Bar and Ice Cream
Treat yourself with our rich double-chocolate hot cocoa from our hot drink bar, or chill out with a couple scoops of chocolate ice cream. Our hot and cold treats change with the season, so make sure to keep your eyes peeled for upcoming flavours!
Parking Downtown
Parking options for our Halifax location can be found along Lower Water Street in multiple Pay-by-Plate lots such as Salters Lot at 1521 Lower Water Street, and Foundation Place at 1549 Lower Water Street . There is a public parkade by hourly rate at 1554 Hollis Street, as well as Pay-by-Plate street parking, which is free on weekends and after 6pm, along Lower Water Street, Brunswick Street, and more.
Location
Our store is located at 1741 Lower Water Street in the Queen's Marque building. Our entrance is on the North facing side of the building close to the water and opposite to the entrance of the Halifax Ferry Terminal.